Death of a Young Process Server is a Devastating Reminder that Safety Matters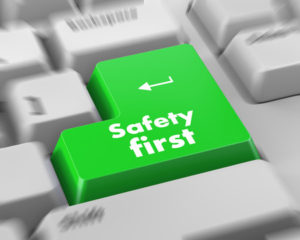 It's been nearly six months since 36-year-old process server Erin McCleskey tragically lost her life while attempting to serve civil trial papers at a home in rural Texas. Her death is a stark reminder of the critical nature of process server safety measures.
The Timeline of the Attack
According to the Chief Operating Officer for McCleskey's employer, EZ Messenger, "The facts of the situation, as we know them, are that Erin arrived at the rural location in the late afternoon to make an attempt. Her card was left on the door in addition to a photo she took with a mobile application, so we know she made the attempt. Somewhere between the door and walking back to her car, which she parked on the road, she was attacked by several dogs. It's unclear how many dogs. Erin wasn't found for several hours, not until the caretaker who was caring for the dogs arrived and called police. Erin had made several prior attempts at the residence with no issue."
The Homeowner in Question
The homeowner, Terry Swanson, was out of town at the time of service and had elected two people to care for his dogs while he was away. When authorities arrived at Swanson's home, they found six Labrador/Great Pyrenees dogs and 14 puppies. Swanson's neighbors spoke to reporters and explained that they have always been bothered and frightened by his dogs, who have a reputation for running free through the streets. Now Swanson is appealing a court order to have his dogs put down. The appeal will be handled by a different judge than the one who ordered the dogs to be euthanized at the end of June. Swanson has now found a lawyer, and the results are yet to be delivered.
Lessons Learned
McCleskey's death has caused immense heartbreak to her family, friends, and company. All process servers are trained to deal with violent dogs and use situational awareness, but this awful accident is a reminder that process servers need to exhaust every bit of care when approaching an unknown property.