Finding Success as a Process Server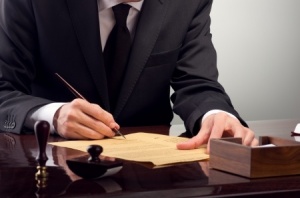 Process servers have the all-important purpose of delivering court orders and documents that inform defendants of their cases and provide further instructions for a response. If you're interested in a career as a process server, here's what you need to keep in mind to achieve success. 
What Exactly Does a Process Server Do?
Anytime a case is filed in court, it immediately has documents associated with it. Like the summons and complaint, many of those documents must be delivered to the defendant in the case to make him or her aware that the case exists. 
This is true in instances of divorce, child custody, eviction, and more. Process servers are responsible for delivering those papers to the defendants and ensuring that the defendants properly receive the papers. 
Process serving might sound like an easy job, but process servers often face incredible challenges in delivering papers. Recipients often hide, run away, act violent, scream, and make dangerous threats. 
For this reason, process servers are specially trained to handle dangerous situations and still serve papers in a legally recognized manner. Court cases can be delayed or compromised if all papers are not delivered as required, so it's up to the process server to overcome challenges and deliver legal papers as required. 
The People Who Rely on Process Servers
Process servers have the skills and experience to accommodate all service of process needs based on local and state laws. When you become a process server, everybody from divorcing couples to victims of personal injury lawsuits will rely on you to serve their most important sensitive documents in a timely manner. 
Process servers like the team at Accurate Serve Ft. Myers pride themselves on serving legal documents in a timely and affordable manner, even in tricky and complex situations. Whether customers are filing for divorce, seeking more custody of their children, informing a tenant that he is being evicted, or alerting an insurance company to a bad-faith lawsuit, process servers are there to help. 
If you're ready to join a team of dedicated, effective process servers, contact Accurate Serve Ft. Myers today.