Sheriff Vs. Process Server: Who Is Best?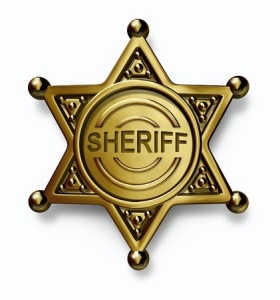 When you need legal papers served in Florida, you have the option of using the sheriff or hiring a private process server. The courts will likely push using the sheriff because it generates income for the county. However, the sheriff is likely not the best person to serve your legal papers. Here's what you need to know to make a decision.
Method of Service
Both sheriffs and private process servers have to follow the same rules when serving papers. The only real difference is that the sheriff can enter property that private process servers may not be able to access. Private process servers are citizens, not law enforcement. Therefore, they can't go on private property if trespassing signs are posted. 
Finding Missing People
If a party to a case cannot be found at the address listed on the papers, it could lead to significant delays in your case. Sheriff's departments do not have the time and resources to locate individuals for service. If this is the case, the sheriff may return the papers to the court as undeliverable. This could lead to a dismissal of your case or the judge granting alternative service.
However, if you use a private process server, they have a lot of resources and tools to locate missing people for service of process. They can use a number of methods, including social media investigations and private investigators, to track down missing people and get them served in a timely manner.
Cost
The cost to hire a private process server and the fee charged by the sheriff's department are often very similar. You may even pay slightly more for the sheriff to deliver your papers. Rather than focus on cost, think about value. Who is more likely to get your papers served quickly? The answer is likely a private process server.
If you are interested in our services, please contact us.