Some Papers Can Be Served Decades after a Crime!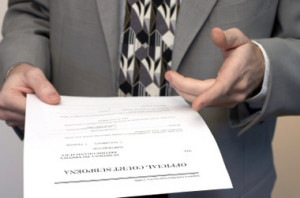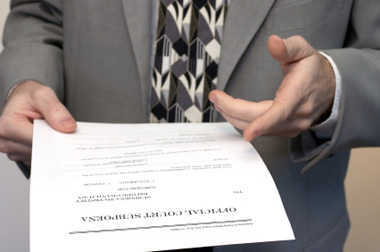 On December 4, 1980, Police Chief Gregory Adams of Saxonburg, Pennsylvania was shot and killed by a man who is still on the run to this day. A full 37 years later, Chief Adams' widow has filed a civil lawsuit against the wife and son of the suspected killer, Donald Webb, after new evidence was discovered by the FBI.
It was an average winter afternoon when Adams attempted to stop Webb for speeding past a stop sign. Rather than stopping for the flashing lights, Webb attempted to turn around in a supermarket parking lot and then flee the scene. Adams blocked the exit with his patrol car and then approached Webb's driver's side door to ask for his driver's license. In a matter of seconds, Webb provided Adams with a fake ID and shot him twice in the chest. Adams returned fire, but his shots were not fatal.
Tragically, Adams might have survived Webb's attack if he had been wearing his bulletproof vest, but he had lent it to another officer at the time. Webb used Adam's own gun to pistol whip his face before fleeing the scene. This event was hardly Webb's first criminal act. He received a dishonorable discharge from the U.S Navy in the mid-1950s before receiving multiple convictions over the years of burglary, possession of counterfeit money, possession of a weapon, breaking and entering, armed bank robbery, grand larceny, and car theft. He even served a two-year prison sentence in a New York state prison.
This career criminal and "master of assumed identities" has eluded the police and FBI for nearly four decades. In fact, Webb was placed on the FBI's 10 Most Wanted list in 1981 and not removed until March 2007. Now new information has surfaced that indicates that Webb's wife and son could have essential information regarding his whereabouts. The FBI recently discovered a secret room in his family's Massachusetts home. A cane was found in that room, which indicates Webb may have lived there since he would have needed walking assistance after being shot in the leg by Adams in 1980.
In an effort to demand answers, Adams' widow and surviving family have served papers for a civil lawsuit against Webb's' wife and son. In such a high-stakes and sensitive situation, papers should only be served by experienced process servers who understand the gravity of the situation. The process servers at Accurate Serve of Ft. Myers, for instance, focus on superior service of civil process in every county throughout Florida. Call (239) 822-7299 to utilize their services for yourself.