What is Skip Tracing?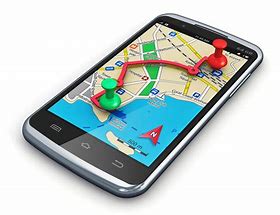 Skip tracing is simply locating a person or entity who is not easily found. Skip tracing is an important tool in any process server's toolbox.
Who Can I Find With a Skip Trace?
Skip traces may help locate defendants, witnesses, suspects, debtors, runaways, and more.
Why Do I Need a Skip Trace?
The most common reason we receive orders for skip traces are to locate case defendants or witnesses who the server has been unsuccessful in locating. There can be many reasons that a process server cannot find someone, and they're not always intentional. People move, jobs change, and records are lost. Skip tracing can help in almost any situation to find people who seem to have dropped off the map.
Skip tracing is an essential tool in a wide range of occupations, including:
Legal professionals

Private investigators

Law enforcement 

Bounty hunters 

Collections and repossession agents
What Information Can I Get From a Skip Trace?
Skip traces can yield a lot of valuable information about a person, even if it doesn't immediately lead to finding them, including:
Basic contact information

Information on owned properties

Financial and credit details

History of criminal activity

Legal and court history

Travel records

Online presence

Driver's license/vehicle registration and title

Credit card applications

Loan applications

Job applications

Phone number databases

Utility bills

Department store/customer loyalty card

Fraud allegations

Public tax records

Criminal background checks

Courthouse records

Estate and inheritance records

Known associates
Skip Trace Timeline
Since each skip trace is completely different, there is no standard timeline for completion. Some will only take a few days, while others may take weeks or months.
Fort Myers Skip Tracing Services
If you're ready to work with the best skip tracers in Fort Myers, Labelle, Naples, and Port Charlotte, the search is over. Accurate Serve® has the team, tools, and network necessary to conduct effective skip traces for all purposes. Call us at (239) 822-7299 or send us your work requests online to get started today!